What is Chiropractic Back Pain Treatment?
What is Chiropractic Back Pain Treatment?
Written By Millville Chiropractic Center on November 26, 2020
---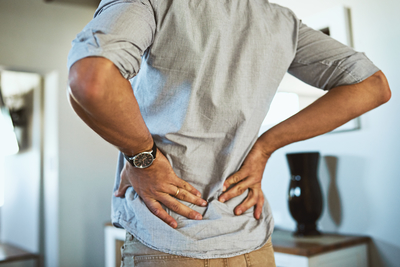 Whether you actively play sports, work in a physically laborious job, or are running after your kids all day, back pain keeps you from fully functioning and performing. Chiropractic care provides a natural alternative treatment for back pain that helps you avoid over-the-counter medication and surgery. In fact, 35% of all chiropractic visits are for back pain treatment.
Let's discover how chiropractic care provides relief for your back discomfort.
What is Chiropractic?
Chiropractic is a non-invasive, holistic treatment that focuses on aligning your musculoskeletal and nervous system to promote your body's ability to self-heal. Among treating back pain, chiropractic also relieves:
Text neck and neck pain
Headaches and migraines
Car accident and sports injuries
Posture
Shoulder pain
Knee pain
Benefits of Treating Your Back Pain with Chiropractic
Many issues can cause back pain, such as strained muscles, irritated joints, poor posture, obesity, and more. Sometimes the simplest movements, like bending down to tie your shoe, can cause painful results.
Visiting your local Millville chiropractor will result in the following benefits:
Reduces pain and discomfort throughout your spinal and nervous systems
Regains range of motion and performance
Minimizes swelling and inflammation
Helps you achieve long-term wellness
Back Pain Chiropractic Treatment Options
With routine chiropractic sessions, you can reduce your pain levels and prevent future back injuries from occurring. Your chiropractor will perform a comprehensive physical, medical history examination, and X-ray to properly diagnose the root cause of your pain. Instead of simply treating your symptoms, the chiropractor will develop a personalized treatment plan to provide proactive back pain relief.
The following chiropractic treatments commonly relieve back pain:
Spinal adjustments: Improves your range of motion by using controlled force to realign your spinal column
Spinal decompression: Relaxes your spine and promotes natural healing nutrients through a motorized table
Massage therapy: Coaxes your muscles, ligaments, etc. with gentle motions for increased functionality
Discover Natural Back Pain Treatment in Millville
You don't need to live with back pain. The doctors at Millville Chiropractic Center will diagnose your pain and develop a personalized treatment plan that helps you achieve long-term relief. Whether you're experiencing severe or minor back pain, chiropractic care is a natural solution that will help you gain optimal wellness return to the daily activities you enjoy.
Say goodbye to back pain! Schedule an appointment with Millville Chiropractic Center today!

Posted In: Chiropractic Back Pain Treatment