The No-Needle Approach to Joint Pain Relief in Millville
The No-Needle Approach to Joint Pain Relief in Millville
Written By Millville Chiropractic Center on March 4, 2020
---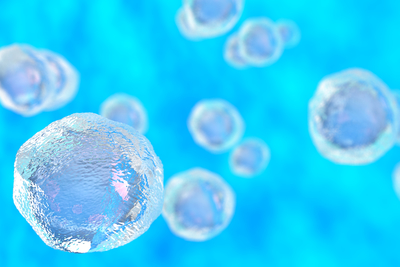 Joint pain can be excruciating.
The debilitating pain can make you miss out on important things in life, like work, spending time with friends and family, and enjoying physical activities or hobbies.
Thankfully, your Millville chiropractor can help reduce your pain – and in a way that doesn't involve needles!
Why Doctors Use Injections to Treat Joint Pain
Doctors utilize a number of injections to treat joint pain, including:
Corticosteroids have been around for years and are often the first course of action because of their proven track record. Unfortunately, because they affect how much cortisol the brain produces, your body can become dependent on them for pain relief.
Newer injectables, such as PRP and PTM, can help with pain reduction while encouraging damaged tissues to heal. However, they can't prevent pain from reoccurring.
How Your Millville Chiropractor Can Reduce Your Pain Without Needles
The problem with injections for joint pain is that you can become reliant on them. And if they aren't working as effectively as they used to, your doctor might recommend surgery.
There's another course of action, though: chiropractic care in Millville.
The doctors at Millville Chiropractic Center provide various treatments that can reduce joint pain significantly.
A chiropractic adjustment will realign your bones, ligaments, and tendons, which will reduce the pressure on your joints and muscles.
Additional recommendations can include:
Besides promoting healing and strengthening the body so it functions optimally, the goal of your chiropractor is to get you out of pain now.
See Your Chiropractor as Soon as You Experience Pain
Joint pain seems like a normal part of life since so many people suffer from it. However, just "dealing with it" can lead to long-term damage and even more pain.
The best course of action is to visit your Millville chiropractic team right away so they can assess your spine, joints, and symptoms. Then, they can create a custom treatment plan that will significantly reduce your pain.
Sick and tired of dealing with pain? We can help! Contact us today at 856-327-0320 to schedule an appointment.

Posted In: Chiropractic Natural Pain Relief Joint Pain Relief