Can a Chiropractor Help After a Sports Injury?
Can a Chiropractor Help After a Sports Injury?
Written By Millville Chiropractic Center on June 23, 2021
---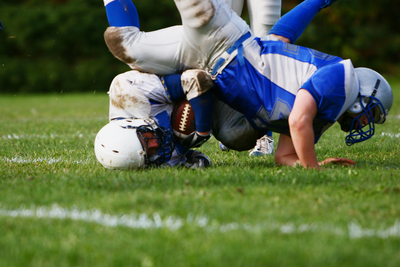 Staying active is an essential part of a healthy lifestyle. Yet, sports and other active pastimes can sometimes lead to injuries. Whether you're a pro or amateur athlete, you can benefit from chiropractic care to rehabilitate your injury. This type of sports injury treatment is also ideal for young athletes. At Millville Chiropractic Center, we're pleased to offer custom-designed sports injury treatment plans that can help you get back in the game quickly.
Common Types of Sports Injuries
Dr. Beebe, Dr. Russel Doyle, Dr. Brooke Doyle, Dr. John Fresh and the rest of the team at our chiropractic clinic treat all types of sports injuries. We start with a comprehensive evaluation process, and then design a customized sports injury treatment program. Some of the most common types of sports injuries we see include the following:
Strains and sprains
Dislocations
Shin splints
Achilles tendon injuries
Knee injuries (such as tendinitis and ligament tears)
It's often thought that chiropractors can only treat back and neck injuries. But actually, chiropractors are skilled medical professionals who can treat injuries and other medical conditions all over the body—literally from head to toe.
Chiropractic Care: an Effective Sports Injury Treatment
According to the American Chiropractic Association (ACA), about 90% of all pro athletes rely on chiropractic care, both for injury prevention and performance optimization. Furthermore, about 77% of athletic trainers have stated they refer their players to chiropractors. Clearly, chiropractic care is the sports injury treatment modality of choice for active individuals.
Chiropractic care treats the entire body, getting to the root of the problem, rather than masking the symptoms with medications that can cause side effects. A chiropractor can optimize the function of the musculoskeletal and nervous system using various therapies designed both for soft tissues and for joints. By optimizing the function of the body and by providing postural training, our chiropractors help active individuals use correct biomechanics.
As a sports injury treatment, chiropractic care more than delivers. Among its many benefits are the following:
Reduces pain and inflammation
Helps the body heal itself by removing anatomical restrictions
Increases flexibility and range of motion
Optimizes function to reduce the risk of future injuries
With chiropractic care, athletes and active individuals can avoid taking pain relief medications, which have the potential for side effects and shouldn't be used for extended periods of time. Chiropractic care can even help athletes avoid surgery, thereby getting back in the game more quickly and avoiding the potential complications associated with invasive procedures.
Sports Injury Treatment in NJ
Millville Chiropractic Center is the leading destination for sports injury treatment in Millville, Vineland, Bridgeton, Deerfield, and the surrounding areas. Dr. James Beebe, D.C. was a varsity football player in Millville, and he enjoys the opportunity to give back to the community with donations and pro bono services. He is also the go-to chiropractor for the local high school's sports teams, although Dr. Beebe works with patients of all ages.

At Millville Chiropractic Center—a locally owned wellness destination—we offer more than 50 years of combined experience delivering gentle chiropractic care with an emphasis on total well-being.
Schedule an appointment with our knowledgeable chiropractors by calling (856) 327-0320.

Posted In: Chiropractic Sports Injury Treatment