Alternatives to Surgery: Why Choose Chiropractic Treatments?
Alternatives to Surgery: Why Choose Chiropractic Treatments?
Written By Millville Chiropractic Center on April 3, 2020
---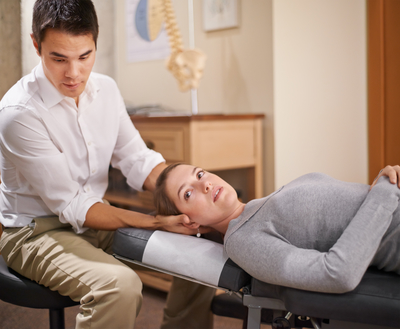 You have chronic back, knee, or neck pain. Does that mean you need surgery?
Not necessarily. There are plenty of situations in which the need for surgery can be eliminated or postponed.
Your Millville chiropractor can provide you with one of the best alternatives to surgery.
Are There Effective Alternatives to Surgery?
Thankfully, surgery isn't the only treatment option for pain – even if you've sustained a serious injury.
Surgery has its place, but it's not the be-all-end-all when it comes to pain reduction. After surgery, some patients experience little to no relief from pain, while others suffer more pain. In fact, according to researchers, between 10% and 49% of back surgeries fail.
Thank goodness there are other options!
Chiropractic care, for example, is one of the safest, most effective alternatives to surgery.
Why Chiropractic in Millville Is an Ideal Surgical Alternative
Chiropractic adjustments – as well as adjunct services – relieve pain by promoting proper spinal alignment.
When your spine is out of alignment, it puts pressure on your tendons, joints, and ligaments. That pressure can lead to inflammation, pain, reduced range of motion, and a higher propensity for injury. Misalignment also results in tense muscles, which causes even more pain.
Through gentle adjustments, your chiropractor can realign the spine, reducing your pain and the potential for on-going damage with lasting consequences.
Adjunct services, such as massage therapy and therapeutic exercises, can have a profound impact as well. A 2017 study found that a one-hour massage session had immediate pain-reducing effects.
The Importance of Getting Treatment Sooner Rather Than Later
One of the reasons people need surgery is because their body has endured long-term damage. While chiropractic treatments can significantly reduce your pain, long-term damage to the muscles, bones, tendons, and ligaments can limit the effectiveness of treatment.
To prevent this, it's imperative to seek chiropractic treatment from your Millville chiropractic team right after you've experienced trauma. With years of experience and specialized training in trauma treatment, they'll find a way to eliminate your pain and reduce or postpone your need for surgery.
Do you experience chronic pain? Are you worried you might need surgery? Contact us at 856-327-0320 to schedule a consultation. We're happy to address all your questions and concerns.

Posted In: Chiropractic Natural Pain Relief Alternative to Surgery